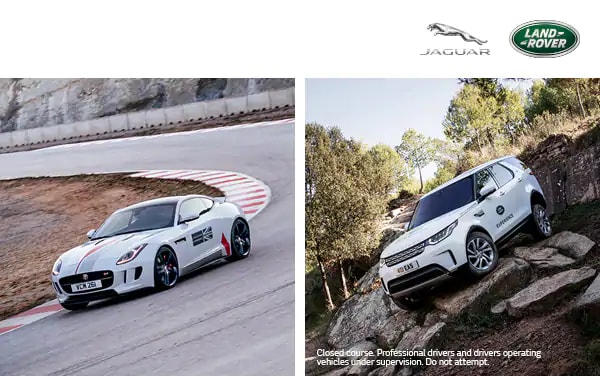 POWER AND CONTROL
SATURDAY NOVEMBER 3RD, FROM 9AM - 6PM
AND SUNDAY, NOVEMBER 4TH FROM 9AM - 4:30PM
2018 US VINTAGE NATIONAL CHAMPIONSHIP
AUSTIN, TX
We invite you and a guest to be our Jaguar Land Rover VIPs at the 2018 Vintage National Championships, Saturday, November 3rd or Sunday November 4th.
Join Jaguar Land Rover Austin as we celebrate the performance and design of our latest vehicles, against the backdrop of vintage racing at the Circuit of The Americas,
As VIP guests, you'll have the chance to watch classic racing, tour the paddocks and drive the latest Jaguar and Land Rover vehicles.
Drive the Jaguar F-TYPE and XE on an autocross circuit. Hone your car control skills and develop a feel for Jaguar handling and performance.
Experience the breadth of capability that Land Rover vehicles have to offer as you navigate a challenging off-road course.
If you would like to join us for a day at the races, please RSVP promptly. We look forward to seeing you.